The leading voice of nursing since 1900
Visit the
AJN
homepage to see the latest issue, browse the archives, and more.
New essay collection from AJN's popular Reflections column. Click below to learn more.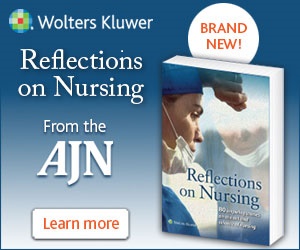 Content Disclaimer
Views expressed on this blog are solely those of the authors or persons quoted and don't necessarily reflect those of AJN or its parent company.